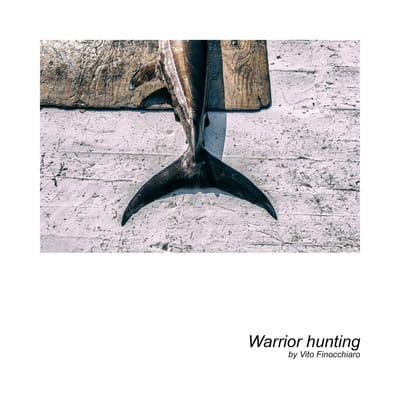 Sicilia - CACCIA ALL'ULTIMO GUERRIERO – STORIE DI MARE
Quasi una caccia tribale, dove la preda viene individuata e selezionata prima di essere catturata con un semplice arpione. Gesti rapidi e decisi di un'antica tecnica sofisticata e complessa, basata sull'avvistamento e sulla minuziosa conoscenza del comportamento dell'animale. Un prelievo selettivo che salvaguarda la conservazione della specie. Un'eterna lotta per la sopravvivenza tra l'uomo e l'animale dove i protagonisti mettono in gioco forza e abilità. Cantata da Omero e praticata fin dai tempi dei Fenici, la caccia al pesce spada identifica ancora oggi l'anima dei pescatori dello Stretto di Messina.


Sicily - WARRIOR HUNTING – STORIES OF SEA AND MEN
Almost a tribal hunt, where the prey is identified and selected before being caught with a simple harpoon. Quick and decisive gestures of an ancient sophisticated and complex technique, based on sighting and meticulous knowledge of the behavior of the animal. A selective sample that safeguards the conservation of the species. An eternal struggle for survival between man and animal where the protagonists bring strength and skill into play. Sung by Homer and practiced since the time of the Phoenicians, swordfish hunting still identifies the soul of the fishermen of the Strait of Messina.